Keep Those Bed Bugs From Biting In Your Austin Home
As global travel becomes more of a fact of life, the rise of previously unconsidered pests such as bed bugs continues. However, it's not just increased travel leading to this boom in the bed bug population. Thanks to social media and other sites, the purchase of used furniture and other used items has contributed to this pest's revival as well.
To make matters worse, researchers in the pest control industry have noted that bed bugs are consistently more resistant to traditional pesticides in addition to other treatments. The good news is this can be worked around with a concentrated effort by professional bed bug control specialists.
Our Bed Bug Control Offerings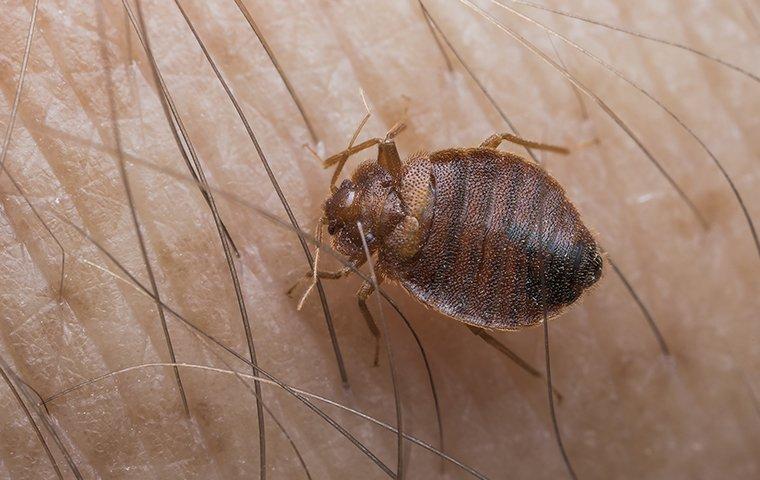 One single bed bug is annoying and can leave behind plenty of painful bites. However, the real threat comes from how rapidly they reproduce. As long as bed bugs have access to human blood, they can multiply. Without proper bed bug control, the population can double in size in as little as 18 days.
Effective bed bug control requires a comprehensive approach, which is why we've worked hard to stay current on the latest techniques to treat your bed bug infestation.
We do not use heat treatments to control the bed bug population. Instead, we use aerosols and liquids. Depending on the layout of your home, we may dust cracks and crevices to ensure the bedbugs aren't hiding. We only use eco-friendly products, which is why it's safe for our clients to be in the home during the one-hour treatment process.
As part of the process, we insist that all personal items be taken off the floor and removed from the dressers. It's also necessary to remove the bedding. When this is complete, we pull everything away from the walls and treat absolutely everything in the room. Bed bugs are tricky, which is why we follow-up after two weeks unless you request an appointment sooner. Keep in mind that we require a minimum of two rooms to begin treatment.
Bed Bug Prevention Tips
Check used furniture for bed bugs before bringing inside the house.

Check visitor luggage before allowing them into your house.

Reduce the number of sleepovers you allow.

Don't use public storage, if possible.

Check your hotel or motel room for bed bugs when on vacation.

Pay attention to potential signs of a bed bug infestation.
Do you have unwanted bed bugs in your home? Contact Bella Bugs for effective bed bug control today!
Why Professional Bed Bug Control Is Essential In & Around Austin, TX

When it comes to bed bugs, do-it-yourself methods simply won't cut it. Once bed bugs get into a home, they quickly multiply, infesting your bedding, your laundry, your furniture, and beyond. Once an infestation gets underway, you can never really be too sure where they might be hiding - and due to their rapid reproductive cycle, an incomplete treatment will only allow them to regroup and be back to their full strength in no time.
If you want to save yourself time, money, and a lot of headaches, the only realistic option is to hire a professional pest management team for help. Luckily for Austin residents, no one eliminates bed bugs better than Bella Bugs. We'll take the battle to any bed bugs that might have infested your property, destroying the infestation completely and helping keep your property bed bug-free in the future.
While bed bugs are a specialty service requiring special precautions to treat safely and effectively, one of the best ways to minimize the risk of them coming inside in the first place is by having a professional pest management plan in place. Professional residential pest management eliminates not only other active pests that could be bringing them inside but also the conditions that allow them to thrive. Contact us today and find out more about how a professional residential pest control program can help keep you pest-free for good.
Frequently Asked Questions
Request Your Free Inspection
Complete the form below to schedule your no obligation inspection.