4 Effective Scorpion Prevention Tips For Austin Property Owners
December 15, 2020
If you have lived up north for most of your life, the idea of finding a scorpion inside your home might seem weird. For those of us who grew up here in Austin, scorpions are just another common pest. But regardless of what your knowledge about scorpions is, we are here to provide you some simple solutions to keep these pests out of your home. So without any further adieu, here are five effective scorpion prevention tips to use around your Austin property.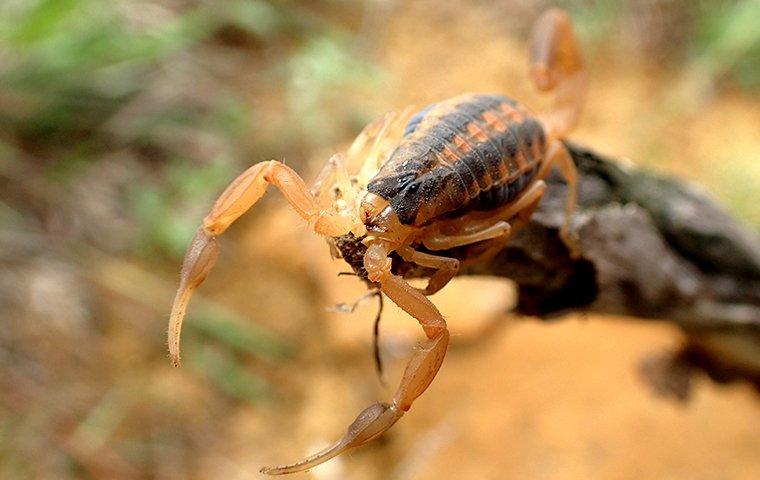 Tip One: Do Your Research
Scorpions are not the most complex creatures, but they are unique despite that. When looking to prevent these pests around your home it is important that you first find out what types of scorpions are in our area. Fortunately, only one major species of scorpion invades homes here in Austin, and that species is the striped bark scorpion. This pale yellowish-brown arachnid, has eight legs, two front pinchers, and a long segmented tail with a stinger at its end.

Unlike other species of scorpion that live here in Texas, the striped bark scorpion poses little to no threat to humans. A sting from one of these pests is similar to that of a bee sting and is only life-threatening to those with allergies to venom.

Outside, scorpions like to hide in more secluded areas. Rocks, woodpiles, tree bark, and other forms of debris are all common places scorpions like to lurk beneath within. Inside homes, scorpions gravitate towards moist and dark areas such as basements, storage areas, and crawlspaces.

Scorpions are much like spiders in that they survive by hunting and eating other insects and arachnids. If your yard or home has an influx of pest activity, expect scorpions to want to be around.
Tip Two: Reduce Clutter and Debris
Scorpions rely on clutter and debris to stay hidden. The messier your yard and outdoor storage areas are, the more likely these pests will be attracted to live on your property. To reduce your yard's chances of harboring these pests, clean up clutter and debris.

Move lumber and other building materials at least 30 feet from your home's exterior, organize storage areas, and remove trees and other organic debris that fall into your yard.
Tip Three: Seal Your Home's Exterior
When scorpions look to invade, they look for entry points in your home's exterior. The less available openings mean a lesser likelihood that they will be able to get inside. To help you seal your home's exterior, here are a few exclusion tips to try:
Use a caulking gun to seal gaps, cracks, and holes in your home's exterior foundation.
Repair damage to windows and door screens.
Make sure your home's weatherstripping is installed properly and damage-free.
Install door sweeps under all exterior doors.
Keep unscreened doors and windows closed as much as possible.
Turn off exterior lights at night.
Tip Four: Call A Professional
If you do not have the time or energy to prevent scorpions on your own, your best bet is to get a professional involved. At Bella Bugs, we work hard to implement comprehensive pest control solutions around Austin homes.

With just a single service visit and regularly scheduled visits throughout the year, one of our qualified pest technicians will give your home everything it needs to get and stay scorpion-free. Reach out to us for any questions about our general pest control plans or to schedule your home for a scorpion inspection today.