All The Problems Rodents Bring To Austin Homes
January 15, 2021
What looks much cuter on TV than it does in real life? If your answer starts with an R and end with a T, you might be in luck! Rodents such as rats and mice are by far some of the most invasive pests in the Austin area. These creatures cause damage, destruction, and chaos within only a few months of household occupation, laying waste to everything in their path in order to create their ideal living conditions. Rodents decimate household structures with their constant gnawing, chewing on everything from clothing and shoes to wiring and piping. What's worse, their bad habits give rise to filthy diseases and the spread of significant illnesses from place to place.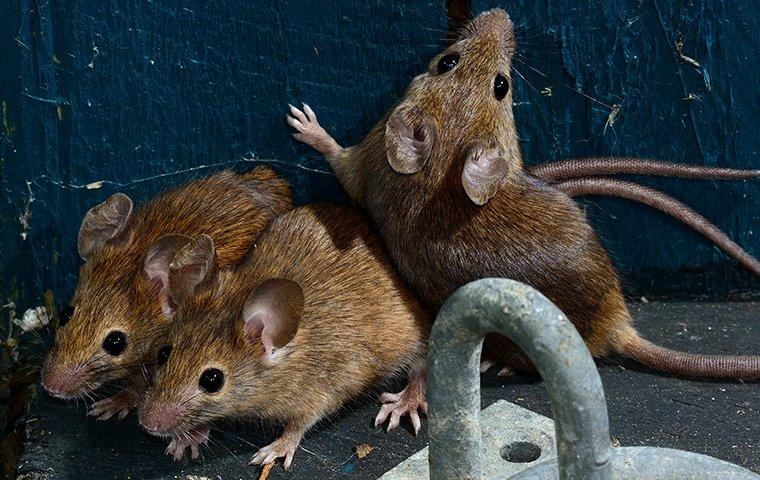 The Many Health Hazards Of Austin Rodents
Rodents are more than a little gross: they're a whole lot of gross rolled into a single, highly mobile animal. The sheer number of viruses and bacteria that vermin carry is far more than the average germ spread of public toilet seats. Take a look at some of the most dangerous rodent health hazards there are:
Rodents are capable of spreading diseases such as hantavirus, leptospirosis, tularemia, salmonellosis, adult respiratory distress syndrome (ARDS), leptospirosis, lymphocytic choriomeningitis (LCM), and rat-bite fever. Left untreated, many of these illnesses will require hospitalization in order to rectify.

Rodents are also capable of spreading various parasite varieties from house to house. This is an especially large problem for pet owners who may own animals susceptible to infectious disease. Animals sick with parasite infestations may rack up hundreds of dollars' worth of medical bills, along with significant chronic injuries.
Rodents are able to infect and endanger humans with more than just their physical activities. In fact, even the things they leave behind are potentially infectious. Small droplets of moisture emanating from carrion, excrement, and urine spots could carry the dangerous hantavirus respiratory illness to a hapless victim.
If you are concerned that you or a loved one may be exposed to rodent health hazards in the future, it will be important to act quickly and get the situation under control. Contact the inspection crew at Bella Bugs for residential rodent treatment services right away.
Don't Wait A Moment, Get Those Rodents!
Rodents are never a good sign on your Austin property, but an active infestation may be devastating to your family's health and wellness. From viruses and bacteria to parasites, rodents are a huge problem for families all over Texas state. These creatures may not be able to maim or kill a human being, but they certainly have the power to hurt or even hospitalize unlucky victims.
No matter how many rodents are calling your house their home, they will not be safe to handle without professional inspection and assistance. Get teamed up with the local team that cares at Bella Bugs, Austin's premiere rodent extermination group. The best method of dealing with rodent infestations will always be in the safe, efficient approach only found in Bella Bug's outstanding residential rodent services. Rodent control from Bella Bugs begins with eco-friendly pest sprays, coupled with a 100% satisfaction guarantee that never fails to remove rooted rodent infestations once and for all. Offering contract-free services and discounts for our most valued neighbors, Bella Bugs is your number one rodent control provider in the Austin area.
Protect your family from the dangers of rodent invasion with some help from the professionals at Bella Bugs now. Expert inspections and preventative treatments are only a short call, click, or home visit away. Don't let rats and mice get the upper hand on your household. Bite back with Bella Bugs today!