Signs You May Be Dealing With A Termite Infestation In Austin
December 15, 2021
Each year throughout Austin, Texas, termites create millions of dollars in property damage. Across the U.S., more than 40 different termite species exist, with some of the most common species including subterranean termites, western dry wood termites, and desert damp wood termites. Termites range in size from 1/8 of an inch to one inch long, have antennae, and some have wings.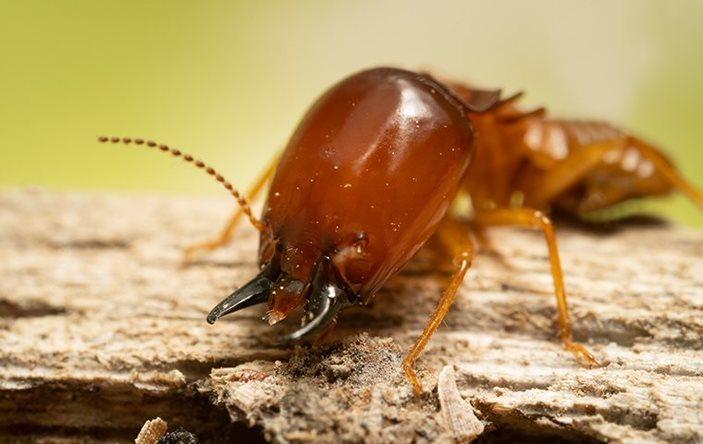 Termites are social pests that form massive colonies and consume wood, particularly when it has been water damaged or otherwise compromised. Termite colonies generally are separated into castes, with certain members responsible for sourcing food, reproduction, or other differing functions.

Termites are often mistaken for flying ants. The front wings of ants are longer than the rear wings, while the wings of termites are all the same length. Also, the winged termites have straight antennae compared to the bent antennae that ants have.
The Difficulty In Detecting Termite Activity
Termites generally attack areas of wood used in home and building construction from the inside first. Here, they are essentially "hollowing out" the material silently, often remaining undetected for long periods. This poses significant problems, as property owners usually recognize that infestation after the wood has been severely eroded.

Termite damage can be costly to repair. The financial impact is particularly devastating because most property insurance policies do not cover termite-related damage.
Likely Signs Of A Termite Infestation
There are various indicators of a potential termite problem, including:

In the spring or summer months, groups of winged termites will gather in swarms to initiate their reproductive process, and small piles of the wings they shed are often visible.
Subterranean termites form patterned tunnels or "mud tubes" that connect their underground nests to their wood sources.
Wood may sound hollow when knocked upon, and often walls may appear warped or blistered.
Floorboards may become increasingly creaky, and ceilings may begin to droop.
Dry wood termites often create mounds of fecal pellets that will accumulate below a small entry hole in the wood.

Why Do I Need Assistance From A Professional Pest Controller?
Most home and business owners have committed significant amounts of time, energy, and resources toward enhancing and protecting their property. When a colony of termites attack this asset, some individuals fail to realize the potentially significant repairs that may be needed. Avoid making the mistake of trying do-it-yourself treatment options that usually produce very mediocre results.

The experts with Bella Bugs understand the best practices for dealing with subterranean, dry wood, and Formosan termite infestations. The process begins by performing a detailed interior and exterior property assessment. Some of the pest control solutions we use include bait stations, topsoil spraying, and implementing exclusionary methods that prevent termites from accessing the wooden areas of the structure.

Leading Provider Of Pest Control Solutions
As a locally-owned and operated provider of pest extermination services, the team with Bella Bugs strives to operate in a manner that protects our customers, their pets, and our local community environment. We have the knowledge and equipment needed to help home and business owners by expelling intrusions associated with bed bugs, rodents, stinging insects, and a host of other pests that may pose health risks. Our organization has continued to adopt many of the latest eco-friendly products and treatment options that are endorsed by the Environmental Protection Agency (EPA) and many other advocates.

Our formula for sustainable success is composed of three fundamental goals: providing a satisfaction guarantee, affordable pricing, and industry-leading customer service. We look forward to providing top-quality pest control solutions in this community for many years to come. Contact our professionals today to schedule an onsite consultation and estimate.