Reliable Pest Control In Pflugerville, TX
A populous suburb of Austin, the city of Pflugerville, Texas, isn't just known for its unique name. Close to the Colorado River, Pflugerville residents enjoy plenty of sunshine and outdoor recreation options. But our climate and closeness to both natural spaces and urban development means that we have our fair share of pest populations, too. That's why it's crucial for all local property owners to know how they can protect their property from invasive pests.
Home Pest Control In Pflugerville, TX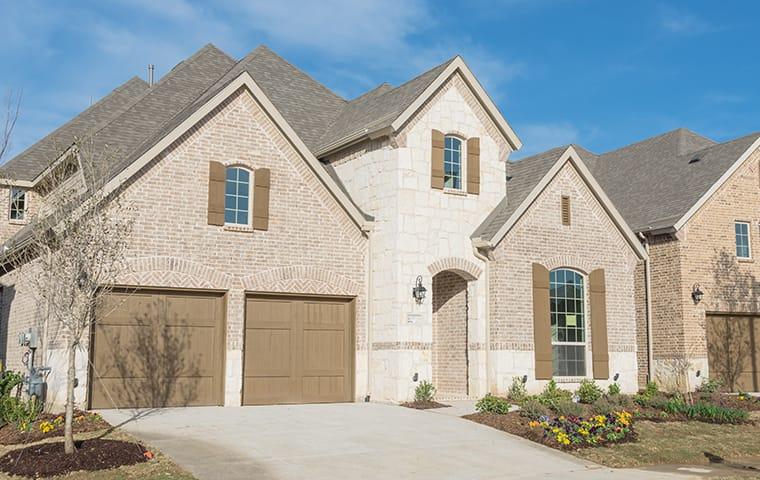 Pest control for your home is about more than just protecting against creepy critters crawling around, it's about protecting yourself from the serious dangers that a pest problem can bring. Here are just some of the common residential pests that you should look out for:
Rodents: Mice and rats will root around for food sources and track diseases into your home. They also cause a lot of damage as they constantly chew to file down their front teeth.
Cockroaches: Durable bugs that can survive many common pest control methods, cockroaches frequently prove how hard total elimination of a pest problem can be.
Termites: These pests aren't just tricky because they cause a lot of damage in a short time, they also hide the evidence of their activity from people until it's too late to avoid that damage.
Commercial Pest Control In Pflugerville, TX
Of course, pests don't just invade homes. They also target businesses, especially since businesses often provide even more space to hunker down and hide in. That's why commercial property owners shouldn't get complacent about pest control, even businesses that don't deal with food or other attractants that we tend to think about. That's why, at Bella Bugs, we assist all of the following types of businesses with pest control services:
Food service: Restaurants, bars, and food processing centers are magnets for pests because of all the food they have access to. Protecting the public from contamination is an important responsibility, which also extends to pests.
Property management: Apartment complexes or townhouses pack a lot of human activity into one property, which means more things for pests to be attracted to.
Healthcare: Sometimes the places we need to be the cleanest are actually prime targets for pests. We don't tend to think about hospitals and doctors' offices as infested areas, but they tend to have plenty of food, storage space and furniture around for pests to contaminate.
Why Are Cockroaches In Pflugerville So Hard To Get Rid Of?
When it comes to pests that are tough to get rid of, cockroaches reign supreme. These bugs not only breed in truly massive numbers, they've also adapted to withstand the most common elimination methods. For instance, cockroaches can flatten their bodies, which means not only can they slip inside through tiny cracks or holes, it also means they can survive being stepped on. Cockroaches have also developed resistance to many common pesticides. Their hardiness is why cockroaches aren't a problem you should try to get rid of on your own.
Instead, turn to Bella Bugs for safe, effective cockroach removal that actually works. We know how to inspect all the areas of your property where cockroaches like to hide and nest, which is a thoroughness that your average property owner can't duplicate. From there, we apply environmentally safe and fast-acting treatments that fully eliminate the roach population. Instead of taking chances, turn to Bella Bugs right away for complete cockroach removal.
Termite Control: What Is The Most Effective Method In Pflugerville?
Another nightmare pest to encounter on your property is the termite, which can cause huge amounts of damage if left unchecked. But people don't exactly "encounter" termites. Instead, they are confronted with the damage they cause long after there's any way to avoid this destruction. Termites typically start as outdoor pests, forming colonies underground where you can't even see them or spot the signs of their activity. By the time their numbers have grown to where they can overtake your walls and structural support beams, it can be easy to miss the early signs that warn you of the dangers. That's why, instead of assuming you don't have a termite problem, you should contact local pest experts who can make sure your property is protected.
At Bella Bugs, our specialists know how to inspect your property inside and out for signs of termites, catching the earliest signs of a problem before it has a chance to cause costly damage. If termites are spotted, only professional treatments are able to fully get rid of all of them, ensuring the problem doesn't come right back. Don't let termites become a costly problem for your Pflugerville property; contact Bella Bugs today.
Request Your Free Inspection
Complete the form below to schedule your no obligation inspection.