Reliable Pest Control Solutions In Round Rock, Texas
Round Rock is a city located about 19 miles outside of Austin. Our area is known for its outdoor activities and historic sites and was rated one of the best places to live in America according to Money magazine in 2019. Although Round Rock is a great place to live and work, many pests also live in our area and have no problem getting into your property. The most effective way to protect your home or business from the wide variety of pests that live in our area is with professional pest management services from Bella Bugs. At Bella Bugs, we believe that when it comes to pest control, you deserve nothing but the best possible services. Our goal is to keep your Round Rock property pest-free all year long by utilizing advanced treatments and eco-friendly pest control solutions. Learn more about all of the services we have to offer by contacting Bella Bugs today!
Home Pest Control In Round Rock, TX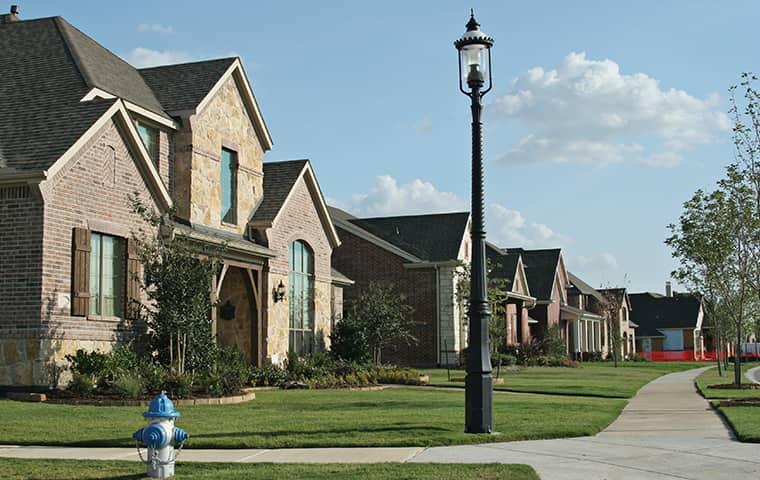 You should never have to worry about insects, rodents, or other pests getting into your Round Rock home. Unfortunately, many pests in our area have no problem invading residential properties and causing serious problems. Whether you want to avoid the damage pests cause or protect your family from the diseases pests spread, you need ongoing pest management services from Bella Bugs. We have a deep understanding of area pests and how to get rid of them. Our top priority is keeping your Round Rock home and family protected from all kinds of pests by utilizing effective treatment methods and eco-friendly solutions. Don't wait for pests to invade your home and threaten your peace of mind. Instead, reach out to Bella Bugs today to find out how we protect residential properties from pests year-round.
Commercial Pest Control In Round Rock, TX
When you run a business, the last thing you need to deal with is a pest infestation. Invading pests destroy important equipment, damage property, scare away your customers, contaminate food items, and ruin your reputation. To protect your Round Rock business from the area's toughest pests, you need comprehensive commercial pest control solutions from Bella Bugs. We rely on Integrated Pest Management (IPM) methodologies to eliminate current pest problems and ensure they never return in the future. Our goal is to take care of all your pest control needs so that you can focus on providing excellent products and services for your customers. Give the professionals at Bella Bugs a call today to get started on your first treatment.
Three Signs Your Round Rock Home May Have An Ant Infestation
Ants are one of the most common property invading pests throughout the United States. More than 10,000 species of ants are found worldwide. Although most ants are nuisance pests, a few species are considered dangerous, such as fire ants, carpenter ants, and Pharaoh ants. Ants typically build their nests outdoors but often venture into residential properties while foraging for an easily accessible source of food. No matter what species of ants are causing problems in your Round Rock home, it's important to understand how to identify signs of their presence. If ants are living in or around your home, here are three signs they might leave behind.
If you see one or two ants crawling around in your pantry, it may not be a serious issue. However, if you start noticing a trail of ants running across your counters and floors, it's a clear indicator that ants have infested your property.
If you notice ant nests outside of your home, there's a good chance they have already invaded your property or will invade soon.
If you see ants in your garbage cans, pantry items, or pet food, it's time to contact the professionals for effective ant control solutions.
Protect your Round Rock home and family from ants by partnering with the professionals here at Bella Bugs. Reach out to us today for more details about our ant treatments and control options.
How To Take Back Your Round Rock Home From Termites
Termites are one of the most destructive insect pests in the world. Unfortunately, our warm Texas weather provides the perfect environment for termites to thrive and build their colonies. These small insects live in large nests that can contain over one million termites. Termites are called "silent destroyers" because they can invade Round Rock homes and cause significant damage undetected. When it comes to identifying, eliminating, and preventing termite infestations, it's important to reach out to Bella Bugs for professional termite control services. We will work with you to develop an ongoing treatment plan that will eliminate your termite problems once and for all. Don't wait, take back your Round Rock home from termites and other pests by contacting the skilled technicians at Bella Bugs today.
Request Your Free Inspection
Complete the form below to schedule your no obligation inspection.