Reliable Pest Control Solutions In Spicewood, TX
Spicewood, TX, is a charming community in Texas Hill Country with just under 8,000 people. We're famously known as the home of Willie Nelson, the beloved country music legend. Whether you're here to enjoy the cultural history or participate in recreational activities around Lake Buchanan, there's always a lot to do here in Spicewood. The bad news is that pest activity is a year-round issue, and local property owners should be prepared.

Bella Bugs is here to protect your home or business from pest infestation. We are a locally owned and operated company that is proud to service properties throughout Burnet County and the surrounding areas. We use eco-friendly pest management methods to tackle the root of the infestation in a way that works for you, your property, and the environment we live in. Call today to learn more about our residential and commercial pest control needs.
Home Pest Control In Spicewood, TX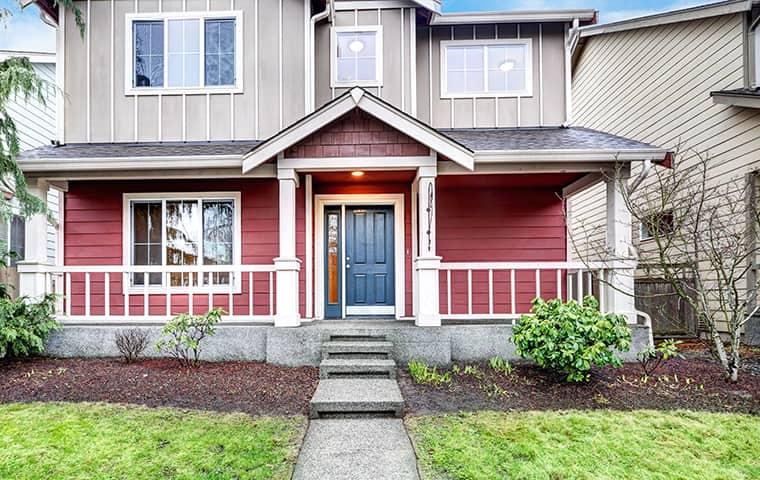 For the best residential pest solutions in the area, you've come to the right place. We provide year-round coverage from a variety of common household pests, some of which include stinging insects, bed bugs, rodents, termites, ants, cockroaches, and many others. Our team uses an effective IPM (Integrated Pest Management) system consisting of six basic components:
1. Acceptable Pest Levels.

2. Preventative Cultural Practices.

3. Monitoring.

4. Mechanical Controls.

5. Biological Controls.

6. Chemical Controls.
We offer a broad range of pest control services, including but not limited to bed bug control, mosquito misting, termite treatments, and rodent control. Our solutions are always customized to meet your needs, and our full-coverage services include a full yard treatment and treatment of the interior, garage, and attic. Reach out today to get started.
Commercial Pest Control In Spicewood, TX
When pests get into a business, they can cause a lot of problems, not only for the facility but also for everyone inside of it. To be proactive in addressing your commercial pest control needs, it's important to rely on your local pest professionals. The team at Bella Bugs offers complete commercial pest control solutions to a variety of local facilities, including educational, food processing, healthcare, hospitality, property management, and restaurants.

Our solutions are safe for humans, pets, and livestock, and we prioritize taking an ecological approach that eliminates the use of pesticides. We customize a solution to meet your facility's needs, allowing your business to thrive and succeed moving forward. After we treat the area, we offer 60-day recurring services that guarantee long-term pest solutions you can trust.
How To Get Rid Of Cockroaches On Spicewood Properties
Your Spicewood property is no place for cockroach activity. These invaders crawl through garbage and sewers, picking up all kinds of germs. Then, they spread these pathogens and bacteria all around your property when they infest. This level of contamination can be seriously harmful to humans, which is why it's a smart idea to take preventative action. Here are some tips for getting rid of cockroaches in your Spicewood home or business:
Eliminate excess moisture throughout your space, correcting any and all moisture problems.

Routinely take out the garbage, and keep it stored outside in sturdy trash bins with fitted lids.

Regularly vacuum and sweep active areas, wipe down counters, and reduce clutter around your space.

Prevent entry by blocking off access points, and install weather stripping around doors and windows.

Maintain your landscaping and insert a barrier between any mulch and the foundation of your structure.
If you think you have a cockroach problem, it's' important to act as soon as possible. The most reliable form of cockroach control and prevention is ongoing treatments from a team of qualified pest professionals. Our team is here to help you guard your property against these unsanitary pests, keeping you protected all year long. Call today to learn more.
Professional Advice On Mosquito Control For Your Spicewood Home
Being proactive in your prevention efforts is key when it comes to controlling mosquito activity around your Spicewood home. That means working hard to minimize your exposure to these vector pests in the first place, eliminating conducive conditions and common attractants around the property.

To keep mosquitoes from entering your home, it can be helpful to install protective window and door screens or repair any screens you already have. It would be best if you also patched up gaps and cracks around exterior doors. To eliminate mosquitoes that already exist inside the property, you can try UV mosquito light traps, ultrasonic insect repellents, indoor bug zappers, or natural insecticides like garlic, basil, citronella, tea tree oil, etc. However, none of these methods bring you guaranteed results.

The only way to secure lasting protection from mosquito infestation is to contact your local team of experienced pest professionals. Here at Bella Bugs, we offer reliable mosquito control and prevention services, giving our valued clients continued protection from vector pests. Contact us to get started.
Request Your Free Inspection
Complete the form below to schedule your no obligation inspection.